Types of Jeep Wrangler Kits: An Overview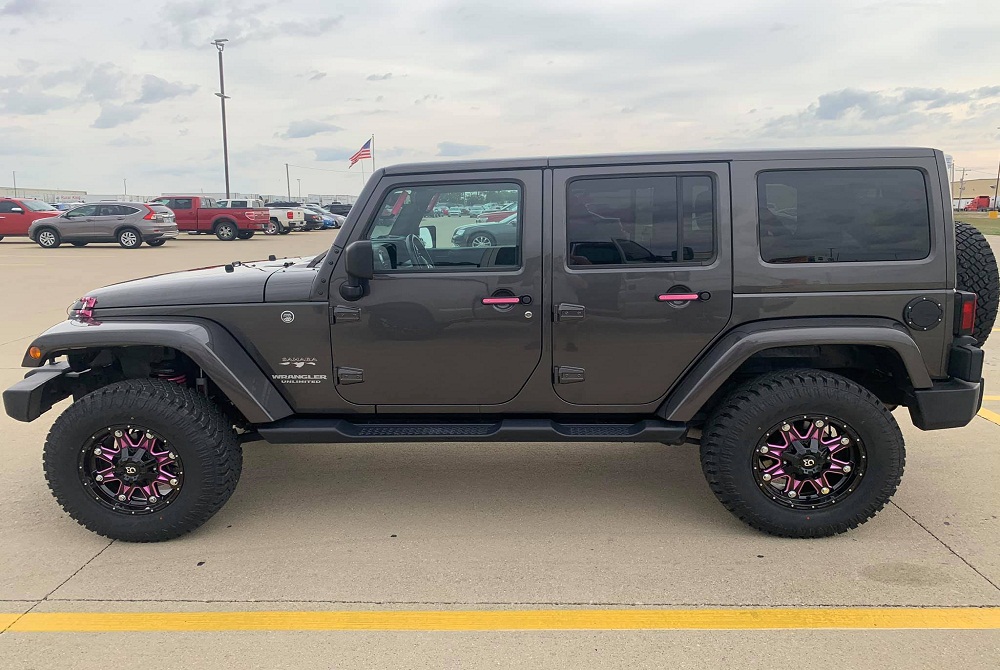 The Jeep Wrangler is an iconic vehicle, not only because of its rugged good looks but also its versatility. There are plenty of ways to customize your Jeep, but nothing enhances both appearance and performance like a lift kit. However, not all kits are created equal, and some are purely cosmetic. Read on to learn more about the different types of Jeep Wrangler JK lift kits, what they're suited for, and where to find them.
Body Lift Kits
If you're looking to beef up your Jeep on budget, body lift kits offer a convenient and inexpensive solution. They add one to three inches of height so you can add bigger tires, and you don't need to install new shocks. The kits include bolts and spaces that go between the vehicle's body and frame, and you might need additional hardware.
Body lifts are mostly cosmetic, and they'll make your Jeep look great without breaking the bank. But they don't add ground clearance or allow the wheels to travel further, and you might wind up needing new shocks if you find your ride quality has diminished.
Budget or Economy Boost
Another cosmetic option is the budget/economy boost or spacer lift kit. Polyurethane coil spacers placed atop your existing coil springs provide height, and kits often come with shocks, extensions, brackets, and other parts. With this kit you can add bigger tires, but it does not affect off-road capabilities.
Coil Spring Kit
Coil spring lifts raise your Jeep's height by swapping your original coil springs with longer, more rigid springs. They may include modified shocks and other parts. These kits add the height you need for massive tires and enhance articulation, resulting in an improved ride on- and off-road.
Short Arm Lift Kit
These kits are similar to coil spring kits, but they also include adjustable control arms among other parts. They add height, which translates to more ground clearance, better wheel travel, and suspension travel, plus plenty of space for beefy tires. These kits are perfect for drivers seeking an affordable way to improve occasional off-roading trips.
Long Arm Lift Kit
This is the costliest option, using even longer control arms than the short arm kits. They're expensive to install and might involve welding. But your investment will be rewarded with the best possible off-roading performance due to added height, clearance, articulation, and a smoother ride for those who regularly off-road.
The Right Kit for You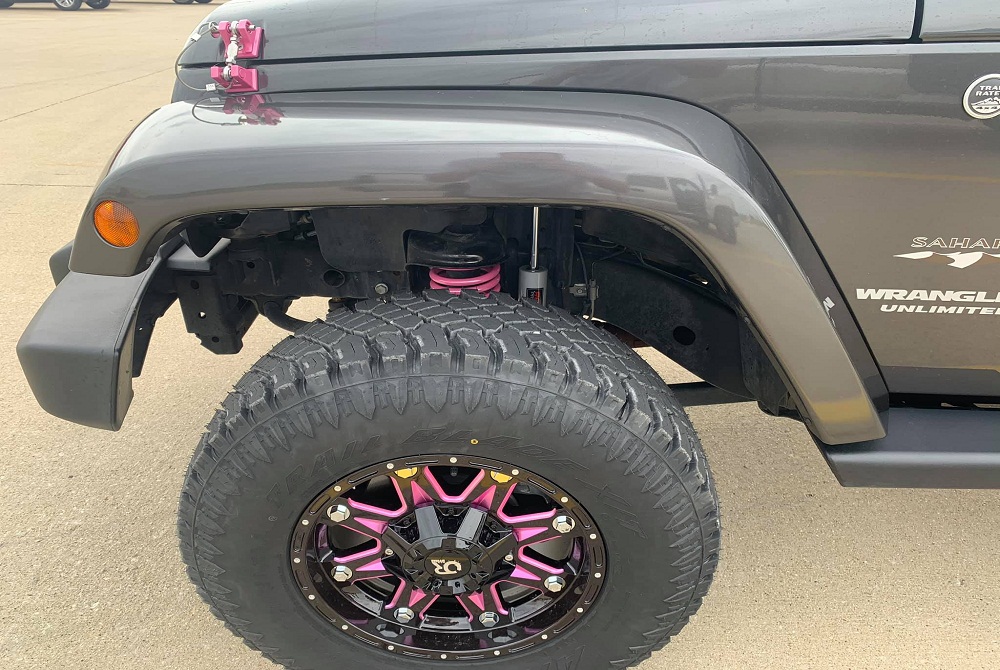 If you're looking to improve the look and drivability of your Jeep Wrangler, lift kits are a must-have. But there are different kits for different applications and installing the wrong kind could be a costly or dangerous mistake. Adding height lowers your center of gravity, making your Jeep less stable for highway driving. Likewise, cosmetic-only lifts will be disappointing in the mud.
For the finest selection of Jeep Wrangler lift kits in Illinois, look no further than BD Motorsports. We carry a full line of top-quality kit brands, tops, and all the accessories you need to make your Jeep the road monster it was meant to be, including the best Jeep Wrangler leveling lift kits and Jeep Wrangler lift kits and wheels Illinois has to offer.
BD Motorsports speaks Jeep. We'll help you find the right lift kit for your needs and upgrade your vehicle to your exact specifications. Start off on our website to browse our inventory and start designing your lifted dream Jeep today.