Pros and Cons of Purchasing A Jeep Wrangler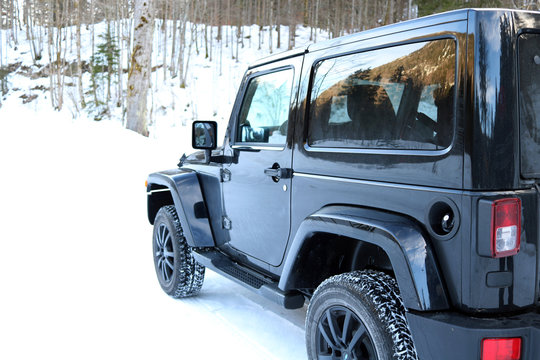 There are many things involved when considering whether to purchase a Jeep Wrangler. Jeep Wranglers are not your typical vehicle, so they are undoubtedly not for everyone. Owning one largely depends on your sense of adventure and personality. As with any other vehicle, it is prudent to conduct exhaustive research into the price, reliability, style, fuel economy, etc., of that model to ascertain whether it is a perfect fit for you. Below are some
Jeep Wrangler pros and cons.
Pros:
Great for Off-Roading or Rough Terrain
If camping, rock crawling, on-road adventures, and fishing in hard to access areas are activities you enjoy, the Jeep Wrangler is certainly for you. Wranglers are known for their durability, navigating rough terrain with relative ease than other vehicles due to their outstanding 4x4 capabilities. The two-door Wrangler is your best bet for rough terrain, having a shorter wheelbase that gives it more flexibility, break-over angle, and a tighter turning radius.
The Jeep Wrangler's all-around seasonality is another strong advantage that it provides to drivers. During spring, mud is typical due to melting snow and spring rains. While this is a massive headache for other car owners, Wrangler drivers cruise through it with relative ease. You can take the top and the doors off during summer, making it perfect for summer adventures like camping. The Wrangler is also ideal for off-roading in fall and great for navigating through deep snow inches during winter, thanks to its four-wheel drive.
Depreciation for Wranglers is typically less than other vehicle models. As such, it retains much of its value over time. Jeep Wranglers experience a 30.75% depreciation rate after five years compared to a 50% depreciation rate for the average vehicle.
Wranglers are easily modifiable because aftermarket parts are abundant. They have four-wheel drive capability and are available in two and four-door models.
Cons:
Wranglers have a notoriously poor fuel economy. Due to its heavy and box-like design, you burn more gas faster when you drive at high speeds. Their fluttering hood latches and lifted body also makes your vehicle work harder, burning more fuel in the process. As such, poor gas mileage is a common issue that Wrangler drivers face.
Due to the Jeep Wrangler's boxy design and lack of insulation, drivers commonly complain about road noise. Wind noise is also loud due to poor aerodynamics. You would typically have to install headliners, window, and door insulation before you can be free from road noise when driving a Wrangler.
Not Practical for Every Lifestyle
The Wrangler is a great vehicle, but it doesn't accommodate a wide range of lifestyles. Inadequate cargo space remains a significant concern, especially in the two-door model types. Additionally, due to their rugged nature, Wranglers are less comfortable on the road. Wrangler rides are typically bumpy because they have shorter wheelbases. These qualities make the vehicle ideal for outdoor, adventurous types, rather than everyday people.
Two-door Jeep Wranglers seat four people while a four-door Wrangler Unlimited seats five. Front seats offer many occupants enough space, but many wish they had more support especially during off-roading. Also, adult passengers may be slightly uncomfortable in the rear seats because Wranglers lack adequate room.
About Us
Based in Sullivan, Illinois, BD Motorsports is a leading auto customization and tuning shop. Our experienced mechanics can handle many vehicles, including trucks, Jeeps, cars, and many more.
Contact us today at
http://www.bd-motorsports.com/ to get started.