Body vs Suspension Lift Kit: What's the Difference?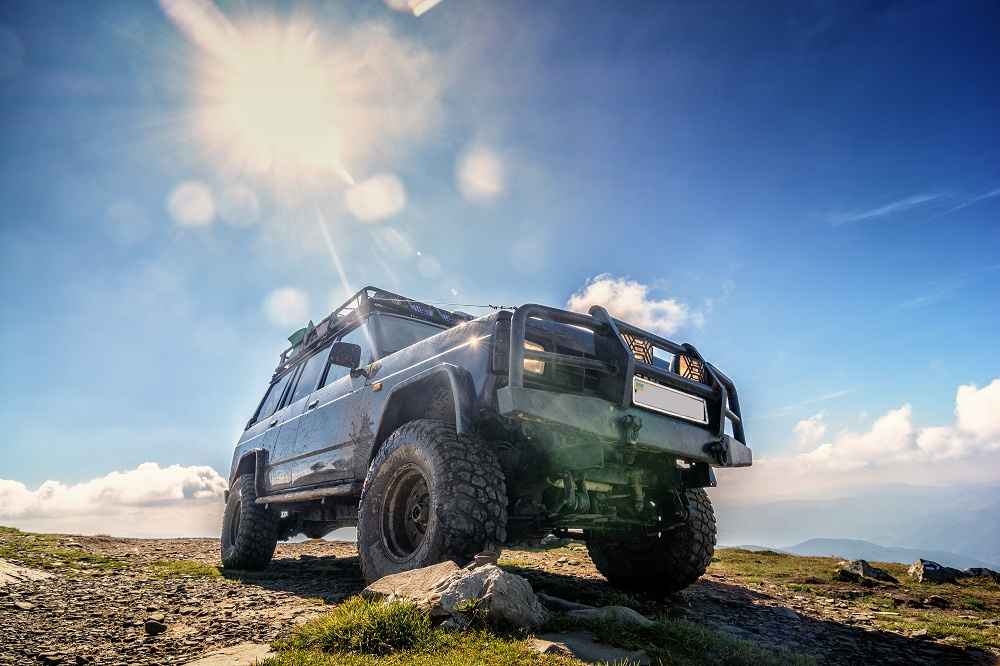 A jeep is a very versatile vehicle. There are various ways that you can customize your jeep to fit your preferences. For some, this customization could be aesthetic while others may require a functional change. One of the most common customizations of a jeep is a lift to create more ground clearance. There are two types of lifts: suspension and body. Knowing the difference between these two will allow you to determine which one is right for your needs. Here are some of the differences between Jeep suspension and body lift kits in Illinois.
What Is Lifted?

A suspension lift increases the ground clearance by as much as six inches. This is usually done to allow the jeep to handle off-roading. Attempting to handle rough terrain at the factory height could result in damage to the jeep. A suspension lift will allow it to handle the terrain with relative ease. A body lift is a space created between the bed and cab. While the body rises, the wheels and suspension remain in the same position. The result is about three inches between the bed and the cab. This type of lift allows for the installation of larger tires onto the jeep.
Handling and Driving

One of the most noticeable differences between a suspension lift and a body lift is the handling and driving. A suspension lift raises the center of gravity, reducing the safe operating angles, so it could drastically change the handling of the jeep. For this reason, you need to be very careful when driving after a suspension lift as it might drive quite differently. A body lift leaves the suspension and wheels at the same level, so it doesn't affect the handling experience of the jeep at all.
Installation

The installation of a suspension lift kit is much more complicated than that of a body lift kit. In addition to requiring more effort, those installing the kit will need technical knowledge in order to install it. This might require the need for a professional to install a suspension kit properly. A body kit, on the other hand, is much easier to install. While you may still need some technical knowledge to install the kit, it takes much less expertise than a suspension lift kit. This allows some drivers looking to install a body lift kit to do it themselves.
Disadvantages

The main difference between a suspension lift kit and a body lift kit is the purpose behind installing it. Therefore, you choose based on your needs rather than which one is better. There are still some aspects that you should be aware of when it comes to installing these kits. You'll likely notice that a suspension kit will be more expensive than a body kit. This is due to the amount of change in the jeep. The main disadvantage of a body lift kit is that some may consider it unappealing because of the large gap.
If you're looking to lift your jeep, you'll need to decide between a suspension lift and a body lift. The primary difference between these two lifts is how they affect your jeep. Visit BD Motorsports if you're looking for Jeep suspension lift kits for 4x4 in Illinois.