Best Off-Roading Destinations for You and Your Jeep in 2020
A Jeep is built for the off-road experience. With suspension lift kits in Illinois, you can make off-road adventuring even more enjoyable and significantly easier. So, where should you go for your next great journey in the great outdoors? There are some absolutely amazing destinations for off-roading in the US, and you'll find some of the very best locations described below.
Azusa Canyon
Located in San Gabriel Canyon, CA, this is an area specifically built to be an amazing playground. Complete with obstacle courses, a hill-climb area, and ample runs for mudding, you'll need to set aside a bit of time if you want to get the absolute most out of Azusa Canyon. The trail itself isn't that long, but there's plenty more to do. Don't be surprised if you get covered in mud and dirt along the way. It's advertised as an off-highway-vehicle destination, and you're likely to make friends and enjoy plenty of company along the way. Be sure to bring extra changes of clothes!
White Rim Road
Easily one of the most beautiful trails to explore, you can find White Rim Road in Canyonlands National Park, UT. With sandstone, red rock cliffs, and jagged canyons, there's an unmistakable and truly unique beauty to White Rim Road. It's also quite a long trail, taking roughly 48 hours to complete. If you have the time and want to see some of the majesty of Utah, White Rim Road has a lot to offer. It's exquisitely breathtaking and a great location for photography.
Sandstone Canyon
California is home to a lot more than simply surfing and skiing. You'll discover Sandstone Canyon in Anza-Borrego Desert State Park, CA. Are you a fan of Indiana Jones movies? Have you always wanted to go on an epic journey through the desert? This is the place to make that dream a reality. The trail is known to be challenging, even for experienced off-road enthusiasts. Be wary of the rockslides, narrow passes, and steep grades. If you're confident in your skill, Sandstone Canyon is waiting for you.
Coyote Lake Trail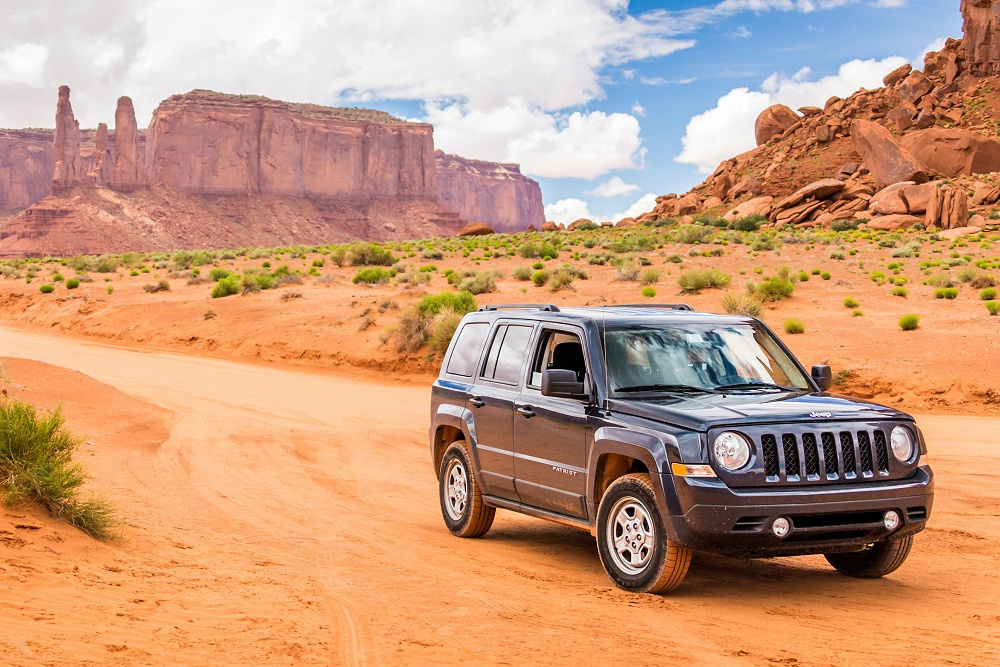 There's nothing wrong with simply having a bit of rock-crawling fun, but if you want a bit more, Coyote Lake Trail gives you plenty to enjoy. In Sierra National Forest, CA, Coyote Lake Trail offers swimming, fishing, camping, hiking, and much more. It's a great vacation destination for outdoor lovers. If you want to have fun with your Jeep, Coyote Lake Trail and Sierra National Forest gives you just about everything you could want for your wilderness excursion.
Hell's Revenge
Hell's Revenge probably has the greatest name ever, but it's not as horrendous as you're probably imagining. In fact, it's rather majestic, and you've probably seen videos of it online. It's a beloved trail for ATV riders and Jeep drivers alike. In Moab, UT, Hell's Revenge and Moab make for what's commonly considered to be the off-road capital of the world. Near the La Sal Mountains and Colorado River, it's a lovely area, which promises some real challenges. You're welcome to tackle the Slickrock Trail as well if you think you can handle it.
With a little bit of customization, such as suspension lift kits in Illinois, you and your Jeep can accomplish much more than you might imagine. Contact BD Motorsports at 217-752-6225 if you have any questions or would like recommendations.