How to Choose Jeep Cherokee Lift Kits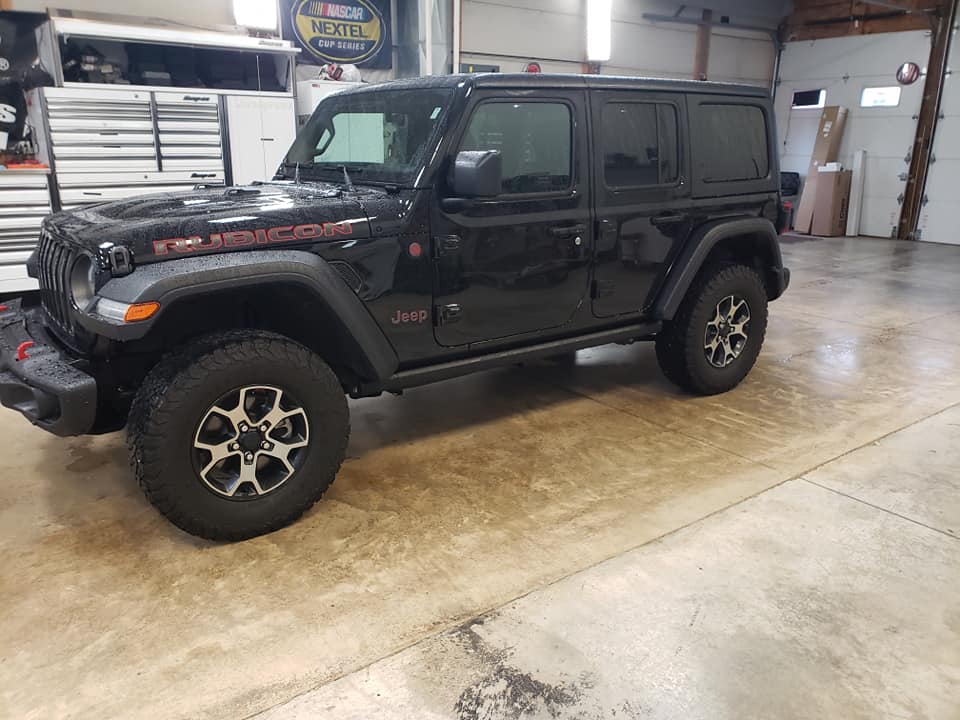 Jeeps are one of the most versatile trucks you can own. They can take a major beating on even the toughest terrains. Off-road venturing is what they were made for, and they handle incredibly well. Whether you own a Wrangler or Cherokee, Jeep lift kits in Illinois is a great way to enhance your truck. There are a number of lift kits for on the market, but which one is right for your truck? Here's a comprehensive guide to help you decide which lift kit will work best on your Jeep.
Reasons to Lift Your Jeep
One of the main reasons you'll want to lift your Jeep is to give them adequate clearance for driving on off-road landscapes. Jeep lift kits protect the undercarriage from being struck by large rocks or getting caught on jagged ledges. They will also increase the suspension's travel, improve wheel articulation and approach and departure angles. Plus, you'll be able to install bigger wheels more suited for the tough environments common in the outdoors.
Adding a lift kit can also make your Jeep taller and enhance the truck's appearance. Your newly lifted ride will get loads of attention when you go for a spin around town. Oftentimes, owners and enthusiasts view their Jeeps as a multi-use vehicle they can use for daily drives around town and off-road adventuring. Plus, they're great for camping and towing.

Pre-Installation Considerations
Before installation can begin, you need to figure out which type of kit you want. This will depend on how high you want to lift your Jeep. Suspension lift kits can heighten your truck three and a half inches or more. If you opt for larger kits like these, you'll probably need to elongate the front and rear brakes lines, upper control arms, and emergency brake lines. You'll also need to replace the track bar.
If you want one or two inches of height added to your Jeep, leveling lift kits or body lift kits are the best option. These will ensure every part sits evenly by balancing the truck's rake. This makes leveling and body kits a great upgrade if you've added a heavy steel bumper or winch to your Jeep. Before making a final decision, ask yourself three questions: How are you going to use your Jeep? White size tires do you want to use? And how much do you want to spend on a lift kit?
Short Arm and Long Arm Kits
Suspension lift kits for Jeep Wrangler JLs are sometimes called short arm kits. Their affordability and easy installation process make them extremely popular. These kits can raise your Jeep two to six inches high. Short arm lift kits make a great DIY project because each kit comes with all the parts you need (shocks, sway bar links, coils, brake line extension, etc.). Plus, they attach to your truck's built-in control arms, so you don't need to worry about welding or fabrication requirements.
Long arm lift kits are suitable for raising your truck four or more inches. Popular among Jeep enthusiasts, these kits use long control arms that use up more space, bringing their angle closer to factory specifications. The improved angles create a smooth ride. You'll want to look into hiring a professional to install this type of kit because you'll need to have new control brackets welded on and many driveline and suspension parts replaced.
Visit BD Motorsports' website today to find out more about choosing a lift kit for your Jeep truck. Be sure to check out our inventory of Gladiator Jeep truck lift kits while you're there. Or you can email us anytime at bdmotorsports@consolidated.net.